<
Omega Nu Lambda Inducts Inaugural Members to the Eastern Kentucky University Chapter
---
Released on
October 30, 2018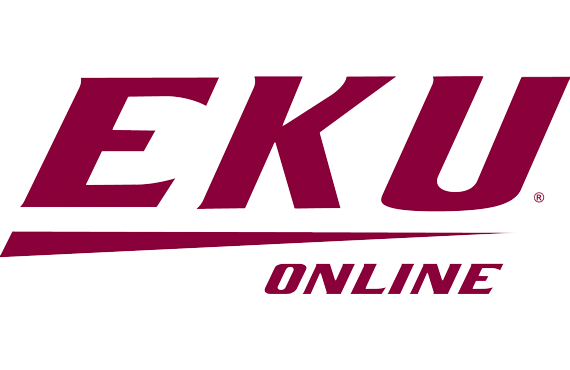 Omega Nu Lambda, a national honor society exclusive to online students, would like to congratulate the INITIAL members as recognized by Eastern Kentucky University, Gamma chapter of ONL.
The following members had to meet criteria of completing 15 hours of online studies with a cumulative GPA of 3.2 or better.
Ms. Lakin Wooldridge, Assistant Director, Undergraduate Recruitment & Retention Services, is the advisor for the Gamma chapter of ONL at Eastern Kentucky University.
Omega Nu Lambda's mission is to enhance the online experience by acknowledging, encouraging and connecting the online student community.
We applaud all 122 of you in your academic achievement as an online student at EKU!
We are proud to present to you the Omega Nu Lambda, Gamma Chapter class of OCTOBER 2018!
Bradley Althauser
Chidinma Anyanwu
Shauna Baccus
Cassandra Elizabeth Baker
Chelsea Elizabeth Banks
Daniel A. Blair
Melinda Lee Blair
Brandi J. Bolen
Carrie Ann Brown
Apryl Mae Butler
Stephaney J. Campbell
Jessica L. Carpenter
Mariah Carr
Laura Leigh Cole
Henry Collins
Patricia Ann Crider
Gary Crump
Vincent Lenroy Curry
Emily Catherine D'Italia
Nicole Alexandria Dean
Earl Scott Dunn
Sara W. Early
Kirsten N. Eldridge
Ediomi E. Enebong
Jaimie K. Estreet
Rebecca M. Feck
Martha Suzanne Freeman
Ashley H. Friend
Gregory Gabrielson
Ernest Gaichas
Dara Mishea Gardner
Loni B. Gibson
Adrienne Chapman Graeub
Shenell Graham
Taylor Beth Graves
William Clark Graves, Jr.
David Gregory
Glenda Gregory
Sara A. Haney
Emily Hartman
Ryan Hartsock
Jessie H. Hatfield
SchauDon DeShae Herd
Jessica Alexandra Hicks
Patricia Sue Hines
Lynda D. Hoke
Erika Natira Holmes
Kristi Honaker
Shawna LaShay Howell
Tina Lynn Huff
Sarah Elizabeth Humble
Lisa M Jacobs
Allison Dawn Johnston
Theresa Kathleen Jones
Paul L. Kern
Laura Ellen Keys
LaDonna S. King
Alec James Kinslow
Ryan Kirk
Sarah Hope Kucharski
Courtney Toms Levenson
Madison Lochner
Frank Long
Allison Elizabeth Lowe
Carlos Machuca
Cynthia L. Mai
Greshin Markwell
Fitz E. Martin II
Melony Gwen Martinez
Brian E. Mast
Annika McCalla
Cynthia Lynn Meyer
Diedre Morris
Jerrica Lynn Moses
Katie Cassandra Nelson
Jessica L. Olivo
Rachel Owen
Sarah E. Parker
Cassady Patterson
David Osceola Payne
Megan N. Perrin
James R Porter
Heather Jane Ramsey
Michael Flynn Rega
Regina L. Robinson
Laken Nicole Runnels
Timothy Louis Saner
Kathryn Savage
Jacqueline S. Schafer-Clay
Farah L. Shaddix
Yvonne Rachelle Shepherd
Starla Renee Shorter
Valerie Camille Siazon
Stephanie Skinner
Rachel B. Spaide
Timothy Aaron Spence
John Steven Spiegelberg
Kevin Matthew Stanley
Michelle Sullenger
Kimberly Sveska
Julie Anne Swafford
Miranda Hellen Swiney
Michele L. Tanton
Phillip Allan Terry, II
Erica Thompson
Jessica Hope Thompson
Clark Throckmorton
Kathryn E. Tilby
Nashla Rey Tirado
Rodney L. Trueblood
Dalton Eric Tune
Nicholas Vaquero
Erica Katelyn Venable
Lisa Wallace
Casey Nicole Warf
Sonja West
Denise J. White
Tiffany Lorelle Whittaker
Lindsay Brook Norris-Williams
Jaclyn Nicole Hendy Workman
Brandi Cody Yund
Bobbie Zugner


---